Consulting
If you already have a successful business in a certain field or are starting a new one and are looking for external IT expertise, Novoprof from Netherlands can help you to assess, design and maintain the IT infrastructure or any of its crucial components. As IT experts, we have a long track record of providing consulting and auditing services to experts in other problem areas to jointly meet any business challenges.
Our IT consultants always focus their advice on the business problem at hand. We have more than ten years of extensive experience in building IT systems of varying size in various problem areas. This valuable experience enables Novoprof to quickly understand a business challenge and put forward ideas about options, limitations and alternatives in close cooperation with the customer.
Contracting
Identification of your IT needs starts at your own IT departmentIT. Even so, the IT professionals at Novoprof can offer reinforcement of your team to fill-in a possible expertise gap, or to get things done when your staff already have enough on their plate. Novoprof can accomplish these tasks quickly and well-focused.
Our software developers have expertise in various technology platforms and are used to quickly immerse themselves into a particular business. Given that we have a large pool of software developers and architects at our disposal, we can help increase your capacity whenever needed.
Whether you need a fast and focused scale-up of your team or outsourcing of an entire project: you decide how much responsibility you want to hand over to Novoprof.
Outsourcing
Novoprof delivers capacity and quality in IT, its exact form depending on the degree of responsibility you wish to outsource. Hiring expertise or manpower is one option, but Novoprof can also take over a complete project, or even your entire IT department.Many of our customers have run into limitations of their IT systems: expertise is expensive, performant developers are scarce and the costs of recruitment and remuneration weigh heavily on budgets. In such cases, Novoprof offers a realistic alternative.
The way we work certainly demands a different attitude. We make sure that the lines of communication are always open, with most day-to-day contacts taking place via the Internet since labour- and knowledge-intensive projects often require regular face-to-face communication with your project leader. And even though modern communication technologies remove many obstacles, it is always possible to meet personally and sit down together.
Development
If a bright idea comes to mind, Novoprof can help you make it come true. We offer support in creating software products as well as in automating and optimising your internal business processes using IT.
Tailored solutions require ability to listen. We take your functional specifications as our starting point and put forward ideas about options, limitations and alternatives. Before we start, we want to be sure that we understand each other. To this end, we take stock of your business, of the existing infrastructure and the conditions and objectives associated with the software required.
Only then we take the first step to development. We put together a team of professionals to work on your assignment to ensure a regular point of contact for coordination and progress reports. This approach demands a mutual investment into the partnership, but one that quickly pays off in quality software at a reasonable price.

Novoprof IMRV Platform
The IMRV platform is designed to facilitate the implementation of the EU MRV regulation of CO2 emission in European voyages. It features a complete Monitoring Plan management workflow. The IMRV Vessel Client conveys data from sea to shore. IMRV collects and stores all the relevant data (e.g., fuel consumption) and creates the Emission Report that is then sent to a chosen Verifier for interactive review.
Lucas Mees
Lucas has been working on software projects for the international shipping and transportation industry for many years. In that capacity, he has mastered the high standards of software development in international teams. Long before IT outsourcing became a common approach, he gained valuable practical experience in this particular field. At Novoprof he founded, he links business challenges and technology solutions, having the advantage of being familiar with many of our international partners for many years.
Sergey Tamontsev
Sergey has been working with Lucas since before Novoprof was founded. Started with IT design and development in 80x and with a master degree in maths and computer science mastered in the era of Internet and PC explosion at 90x, he continuously develops pracital skills on the international IT business since 1998. The broad and in-depth knowledge of the industrial sector as well as his entrepreneurial qualities are the basis of the care about corporate workflows, projects and staff. Sergey maintains a unique team of experts, organises and steers teams and workflows, develops and enhances the skills of employees in the industrial field and international cooperation.

Norient Product Pool
For many years, Novoprof has been providing IT consulting services for the design and implementation of the innovative in-house corporate software solutions invented and constantly enhanced by the business experts of Norient Product Pool ApS in Copenhagen.
The daily cooperation with Norient's departments facilitates a high level of effectiveness in designing the requested new unique functions and modules. The developed software solutions – used 24x7 by the fleet and on shore across the world – form the basis for Norient's continuous performance monitoring business procedures. High performance results and in particular a significant software-based reduction of CO2 emission, as well as the optimisation of corporate human resources, are highly valued by the EU Commission and the professional community.

Raffles Lease
Raffles Lease in Singapore specialises in managing and leasing containers on behalf of various asset owners. They provide a wide range of container leasing solutions that are tailored to individual customer requirements.
Novoprof has been providing a team of IT experts for the development and support of the mission-critical corporate software solutions at Raffles for a number of years. The nature of the business activities requires the software to comply with many rules and regulations set by external authorities. Broad integration with external data flows and other corporate software solutions is also necessary.
Raffles and Novoprof specialists feel like true colleagues when efficiently cooperating together. For many years, the up-to-date means of teamwork and communication have enabled efficient cooperation, despite the thousands of miles that separate the teams of both companies.

Rapper Software
Formerly known as Themasoft, Rapper Software in Rotterdam is a financial technology company that develops asset and portfolio management products for banks, family offices and asset managers. The products can be deployed on-premises as well as in the Microsoft Azure cloud. They couple market data feed from the vendors with transaction feed from the custodians to provide clients with an intuitive overview of the consolidated positions, as well as with the means of sophisticated portfolio analysis and asset management.
For a number of years and in a close cooperation with the customer, Novoprof has provided full-cycle software development services including IT consulting, team management, architectural design, financial research and product development, client support and quality assurance.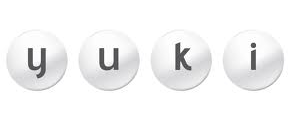 Yuki Boekhouding
Yuki is an innovative accounting and administration service for small and medium-sized businesses. With their concept, Yuki was a pioneer in online accounting in the Netherlands:
Clients scan their invoices, salary slips, tax papers and bank statements then send them electronically to the secure Yuki environment;
The documents are automatically recognised, checked, processed and booked;
Yuki carries out the online archiving and also completes the VAT returns.
This type of support enables a company to focus on its core business while Yuki takes care of the entire administration. Yuki have outsourced part of the development of this sophisticated system to Novoprof for a number of years.
Microsoft
We have delivered the best quality products and services to our customers for many years using the tools and technologies of Microsoft. Right from the beginning, we have been designing prototypes and building enterprise-scale systems, consulting customers and maintaining IT infrastructures in no small measure thanks to the company's solutions. We are always proud to be a partner of Microsoft.
Interested? Contact us! We will swiftly get back in touch with you.